Who are we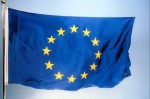 Infocities Office is a consortium of European project managers in the field of information society technologies. We found our expertise was complementary during the feasibility phase of the Infocities project. Because we are the project office of Infocities, organisations started referring to us as "Infocities Office".
Infocities Office operates as a commercial venture and offers full support to organisations who want to apply for European telematics projects.
Since Infocities Office is very much a virtual organisation, the members are usually not subcontractors in projects, but free-lance staff members of the respective project co-ordinators. We work in their best interest, and that of the other project partners.

---
The Infocities Office team is formed by senior project managers Martin van Rossum and Joost Smits, plus specialised staff to fit specific project needs.

All projects, proposals, concepts, illustrations, texts, etc. on this Web site are protected by intellectual property rights. Contact us before you use any of them.